Démêler les pinceaux is the podcast of the Musée des Arts Contemporains au Grand-Hornu.  

In this podcast, art historians and artists open the doors to the world of contemporary art for us. The series provides the keys to understand and consider major themes from the art world and attempts to delve deeper into the questions raised by the artists. The episodes invite us to look critically, to enable everyone to decipher the evolutions of the art world. Démêler les pinceaux can be found on all listening platforms and on Instagram
@démêlerlespinceaux.     
Available on:  Spotify, Deezer, Soundcloud, Apple Podcasts ou Podcast Addict
In this episode, we meet Aline Bouvy (1974, Belgium).

The multidisciplinary artist originally from Luxembourg, Aline Bouvy developed a complex practice that is critical of the world around us. Shattering the norms and taboos of our society, the artist masters the art of subtle subversion and questions our most intimate representations. Her installations are like theatre sets that exhibit non-normative sexualities, the oppression of gender minorities and the limits of institutional conservatism.
Through her subject and her artistic practice, Aline Bouvy presents to us her objective: freedom.
► Listen here (In French)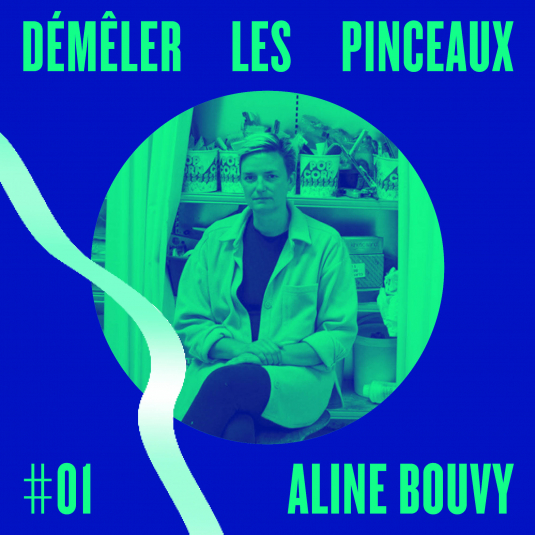 In this episode, we met up with Laurent Busine (1951, Belgium).
Laurent Busine is the founder and honorary director of the Museum of Contemporary Arts at Grand-Hornu. For the 20th anniversary of the museum, he has accepted to curate the anniversary exhibition, Les Fabriques du coeur et leur usage. Whilst explaining the origins of the exhibition and what he would like to convey to the visitors, he offers an insight into the role of curator and the reflections which the works inspire.
► Listen here (In French)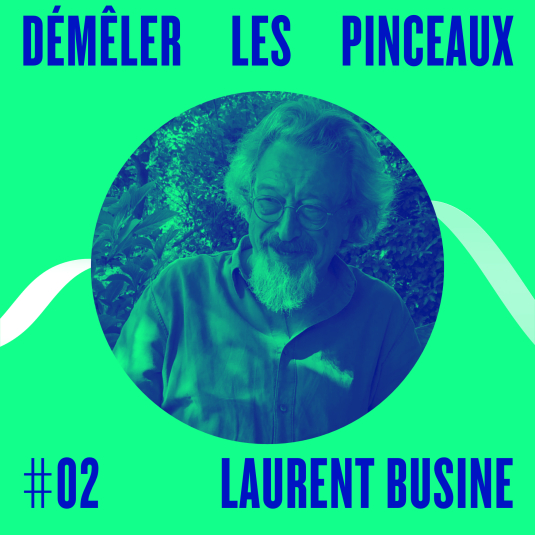 In this episode, we met Géraldine Tobé (1992, RDC).
Géraldine Tobé is the first artist to have designed an exhibition for the Lever House in Brussels, a highly symbolic location in terms of Belgian colonisation of the Congo. In this encounter, she takes a look back at the outstanding moments of her career, her unique technique of smoke painting, and the importance of ancestral traditions in her work.
► Listen here (In French)
In this episode, we meet Luc Tuymans (1958, Belgium). 

For Démêler les pinceaux, Luc Tuymans revisits Saint-Georges, a painting completed in 2015 which is held by the Museum of Contemporary Arts at Grand-Hornu. Avoiding a literal interpretation of the myth of Saint George, Luc Tuymans provokes a mise en abîme and invites spectators to question their own role when confronted with the work. In this interview, the artist also discusses his relationship with the creation of images, and the place of painting in contemporary art. 
 
► Listen here (In French)